Cox Automotive has launched a new online tool used car dealers can use to source cars directly through its dealer websites.
The Instant Offer tool is compatible with dealers using Cox Automotive websites and other providers.
Cox Automotive Australia says it's not news that with increasing consumer demand for new and used cars, many dealers face unprecedented challenges sourcing quality used cars to resell.
This ongoing pressure combined with a more digitised world where consumers want to know instantly the value of their vehicle led Cox Automotive to design Instant Offer.
It's aimed at dealer groups, franchises and small distributors who want to improve the trade-in process and offer customers a much friendlier experience.
Through "an intuitive and easy-to-use online experience", it says dealers can now offer online customers the option of finding the value of their car directly on the dealer website and present a guaranteed offer that enables the customer to feel confident in taking the next step.
Cox Automotive retail and data solutions division general manager Michael Clarke says the data "demonstrates that 42% of customers looking to buy a car intend on selling their car privately". "So, providing a seamless, integrated, and transparent process is a necessity in any modern dealer's stock strategy. "Given that 25% of customers initiate their enquiry based on trade-in/sell my car offers, this is a great opportunity to both drive more customers to your website and have them convert as qualified leads.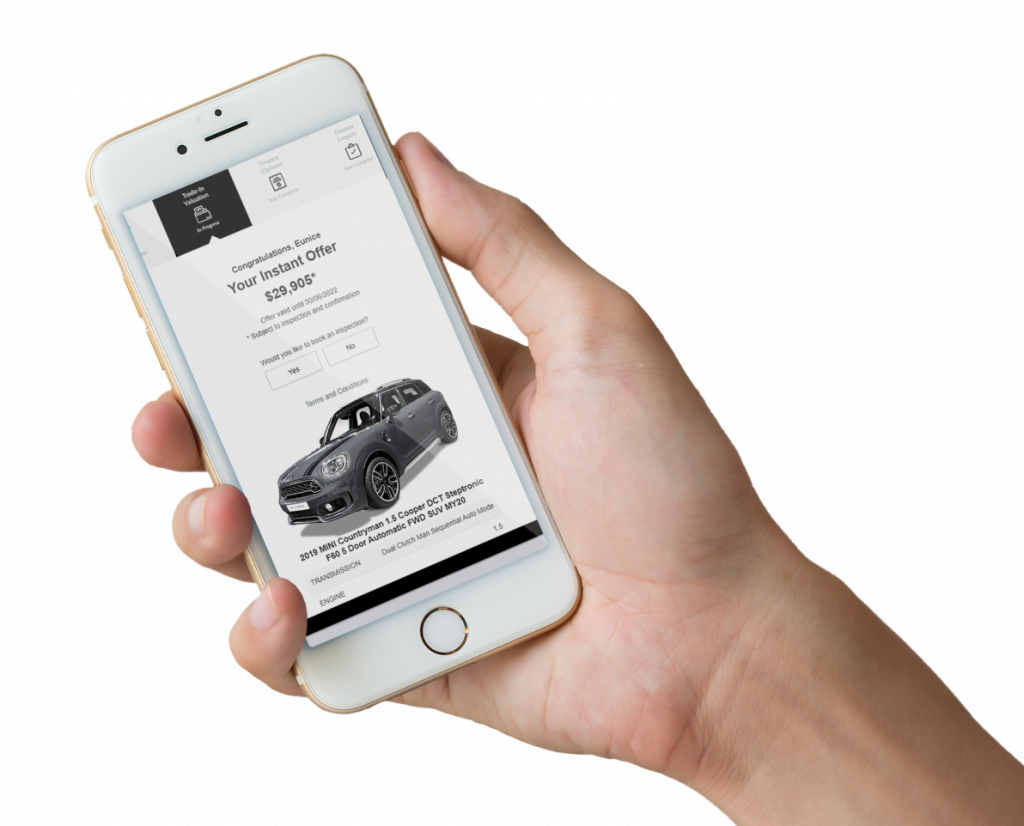 "Instant offer is the perfect blend of providing customers comfort while giving dealers control over their acquisition strategy."
The way Instant Offer works is simple, says the company. Once enabled, customers already using Cox Automotive's Connect tool already have Instant Offer showing as another option of Connect.
Connect is a website plug-in designed by the company to improve customer engagement and conversion on dealers' websites.
For dealers not using Connect, the new tool can be displayed as a call-to-action on any page of the dealer's website.
"In terms of the configuration that needs to happen before an offer is presented, as a dealer, you keep total control according to your pricing parameters, including load, body interior, service history, vehicle profile..," Cox Automotive says.
"In simple terms, Instant Offer provides peace of mind that the trade-in value you present online is fair while you retain ultimate control to deliver the expected return on investment."
Any dealers wanting to offer intelligent digital retailing tools to their website customers, should contact Cox Automotive retail and data division national head of sales Adam Fraser on 0412 136 600 or by email to Adam.Fraser@coxautoinc.com
More information for dealers on Instant Offer is available at coxautoretail.com.au/products-services/instant-offer/
————-
Published on: Autotalk magazine July 2022 edition | Dealertalk section, page 4 | Read it on Autotalk here