How to measure the right metrics with AutoRadar
Metric 1: Your market position
Using the Inventory Analysis module in AutoRadar you can accurately measure the market position of all your stock, including a live competitor analysis. This ensures that your pricing and advertising are in the optimum position to drive leads and revenue into your used car department.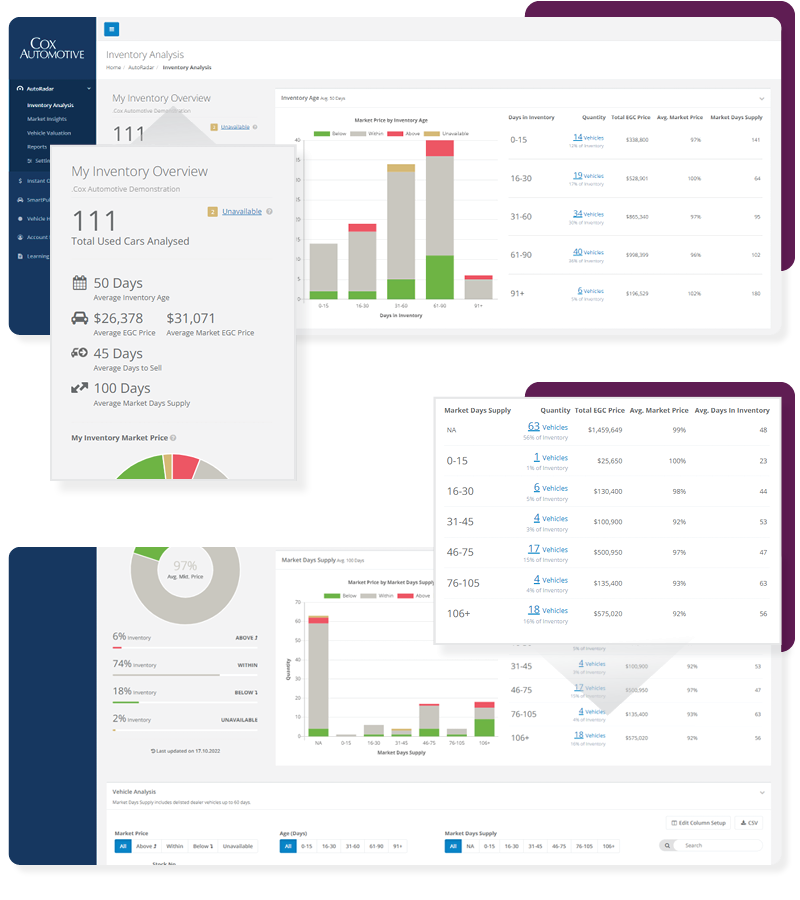 Dig deeper into your inventory in our Vehicle Analysis module and access market days supply information to measure your stock's true demand in your market.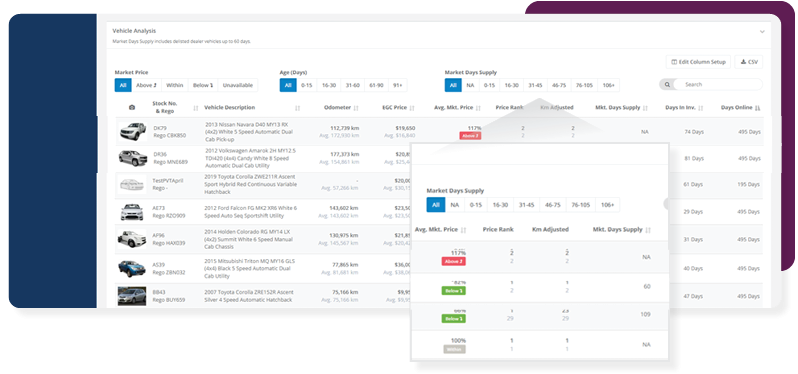 Metric 2: Measure demand
Under the Market Insights module you can get a feel for what is desirable and what is being enquired on across all makes and models. This helps you to stock your yard with the stock that buyers want.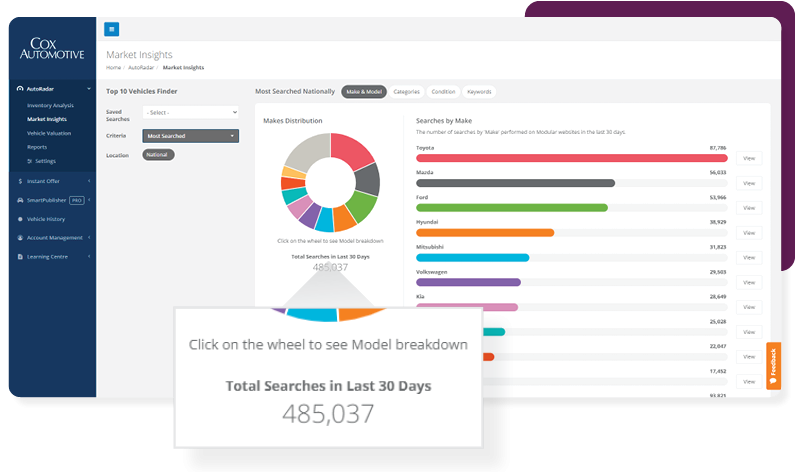 You can search using different criteria, such as most popular vehicles, fast-moving vehicles, lower market days supply, and most searched across our website platform.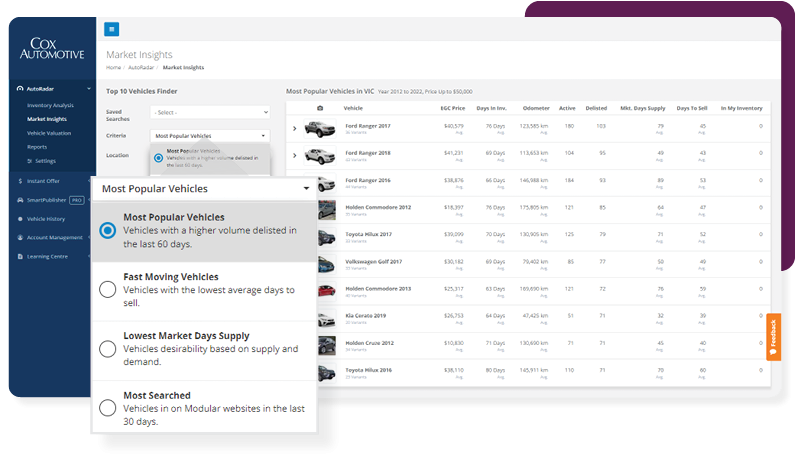 Metric 3: Vehicle valuations
The Vehicle Valuation module in AutoRadar allows you to appraise and value vehicles in real-time.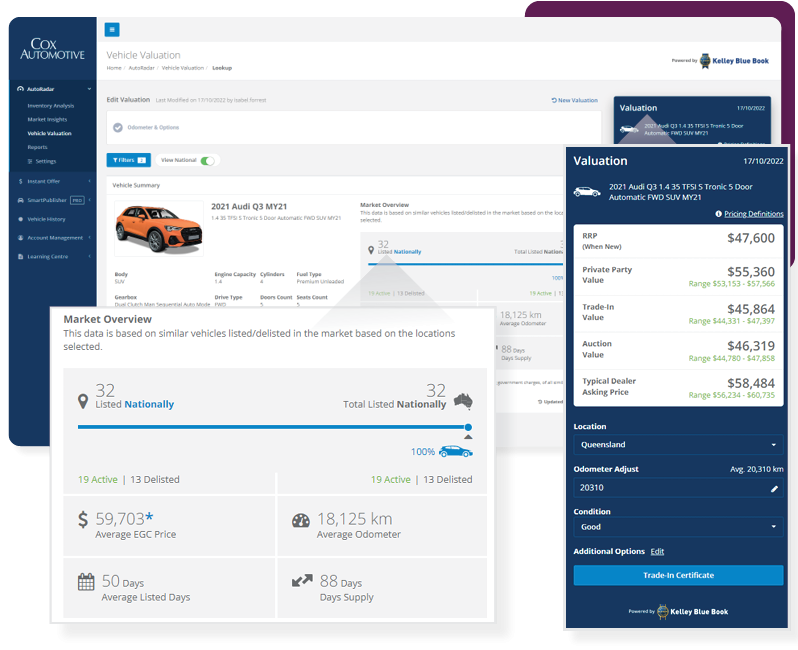 Powered by Kelley Blue Book, you can perform a Rego or VIN search to identify the car you want to value. We provide state-based valuations and adjustments based on kilometres, vehicle condition, optional equipment and packs to provide you with real-time, market-relevant Kelley Blue Book values.
Get started with AutoRadar!
You can learn more about AutoRadar on our website coxautoretail.com.au/products-services/autoradar/